Previous Years Packing - 6th Anniversary Packaging Box
LOHAS selected retro-style storage boxes for the 6th anniversary packaging.
Carrying this wooden box not only shows your skills, but shows your personal style better.
Simple style yet very fashionable.
Natural and environmentally friendly, the simple and warm style is super elegant.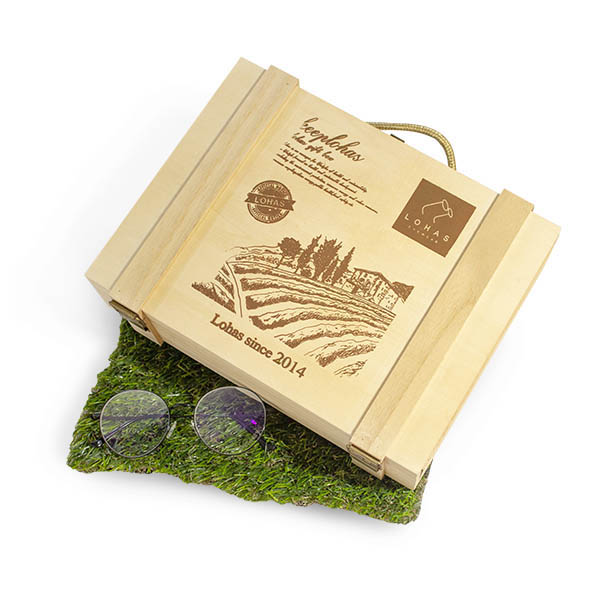 Previous Year Packing - Wooden Glasses Case
This Japanese original wood simple style adds the natural colors and elements to your lifestyle.
The wooden exterior is comfortable and relaxing visual effect; create a warm atmosphere in your home.
You can have a little warm feeling when you store your glasses,
and it is very fortunate that it can also be used as additional storage space.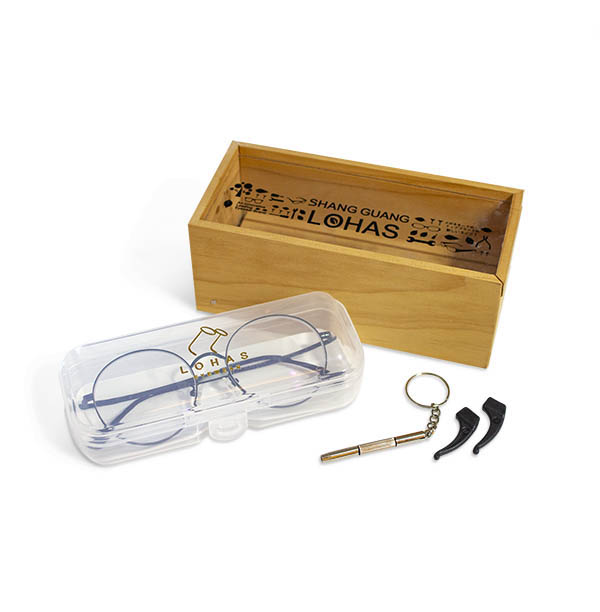 Previous Years Packing - Tea Can Gift Package
As an area famous for tea, Taiwan has many people love tea tasting.
However, the humidity, temperature and light are the key factors affecting the quality of tea when it comes to storage.
The concept of packing glasses and "tea cans" together can effectively maintain the flavor of tea.
The Hipster style packing is elegant and refreshing with a dark outer design and European tea can style wall.
It shows an intriguing, good taste in lifestyle.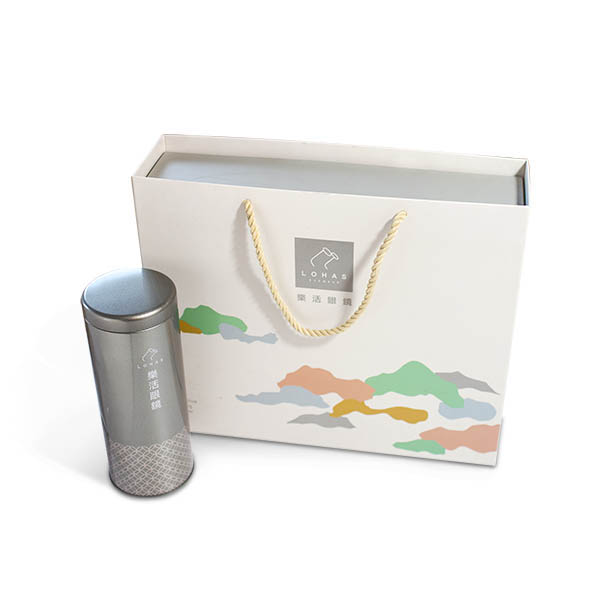 Previous Year Packing - LOHAS Eco-Friendly Lunch Box Package
Carrying environmentally friendly tableware with you and live a green lifestyle can help to save the polar bears!
Many people are used to carrying eco-friendly tableware instead of using disposable ones.
Therefore, the portability and design of tableware have became the LOHAS's key concept of environmental protection.
Traceless eating, starting from you and me, let's protect the environment by using eco tableware set!